Year of St. Joseph
Let us join our prayers with St. Joseph's, asking for him to help us to grow closer to God.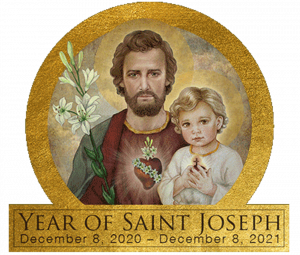 Pope Francis has dedicated this year to St. Joseph, under the title "Patris Corde": With a Father's Heart. He concluded this letter stating that its aim was to:
Increase: Increase our love for this great saint
Implore: To encourage us to implore his intercession
Imitate: To imitate his virtues and his zeal
This is a particularly poignant theme as we know that Joseph was Jesus' step-father; not his actual father – but he was a father to him nonetheless. This reminds us that all family life (in whatever form that takes) is sacred. Due to this reason, amongst many others, Joseph is the patron saint of families. He knows the joys, and the struggles, of what it means to be a family.
Along with our diocesan, national and international faith family, we lifted up our hearts in prayer with a Novena to St. Joseph. This 9-day period of prayer ended in advance of St. Joseph's feast day on the 19th of March. On this day, we celebrated St. Joseph through regular opportunities for prayer, our work and our actions.
St. Joseph,
Watch over me and care for me
Just as you cared for the child Jesus;
And, by your help,
May I come to know your Son and grow
In strength
And wisdom
And the favour of God.
Amen.
St. Joseph, pray for us.